Oracle Cloud Infrastructure (OCI) Experience at TopGolf

Thursday, January 31st
Alexandria, VA

Thursday, January 31st, 2019, 4:30 pm
Come Join Oracle and Viscosity at TopGolf Alexandria to learn how Oracle Cloud Infrastructure enables you to deploy and run any workload in the cloud – increasing end-customer value and productivity; with a rich set of platform services (PaaS), to eliminate much of the work and overhead of new application development.
4:30 pm – 5:30 pm Networking and Check-In
5:30 pm – 6:30 pm: Presentation
6:30 pm – 9:30 pm TopGolf Free Play and Networking
---
No matter where your organization is in the cloud journey, Oracle is the primary public cloud provider that offers industry best practices and flexible deployment options to best fit each unique business model. Oracle Cloud enables application developers with a highly secure, agile, scalable, and cost-effective environment all to improve your customer experience as well as your development.
Viscosity, using Oracle Cloud, empowers not only the business, but their customers with:
– Lower Total-Cost-of-Ownership
– Simplified deployment options
– Accelerated time to value
Growing organizations partner with Viscosity to develop strategic roadmaps, advance their journey to and in the cloud and get immediate value from their investment. This includes new cloud-native deployments, legacy environment integration, and hybrid cloud implementations.
Topgolf
Thursday, January 31st, 2019, 4:30pm – 9:30pm
TopGolf, Presentation followed by food and free play!
6625 S Van Dorn St, Alexandria, VA 22315
Registration for this event has closed – if you are interested, please fill out the form below to put your information on our waitlist!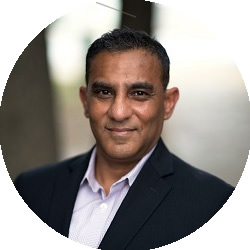 Nitin Vengurlekar
Co-Founder and CTO, Viscosity North America
Nitin leads service delivery and solution architecture for Viscosity clients, with major emphasis on virtualization, Engineered Systems, Hyper-Converged Systems, and Public/Private Database Cloud implementations. Nitin is a well-known database technologist and speaker in the areas of storage, high availability, RAC, and private database cloud.
He is the author of Database Cloud Storage, Oracle Automatic Storage Management, the Data Guard Handbook, and more.